As I board the plane to head west for a great tour for Grizzly Bear, I thought I would take the opportunity to invite me on my next workshop out here.
There are only a few spots left, so its never too early to book.
2018 Grizzly Bear Workshop in Northern British Columbia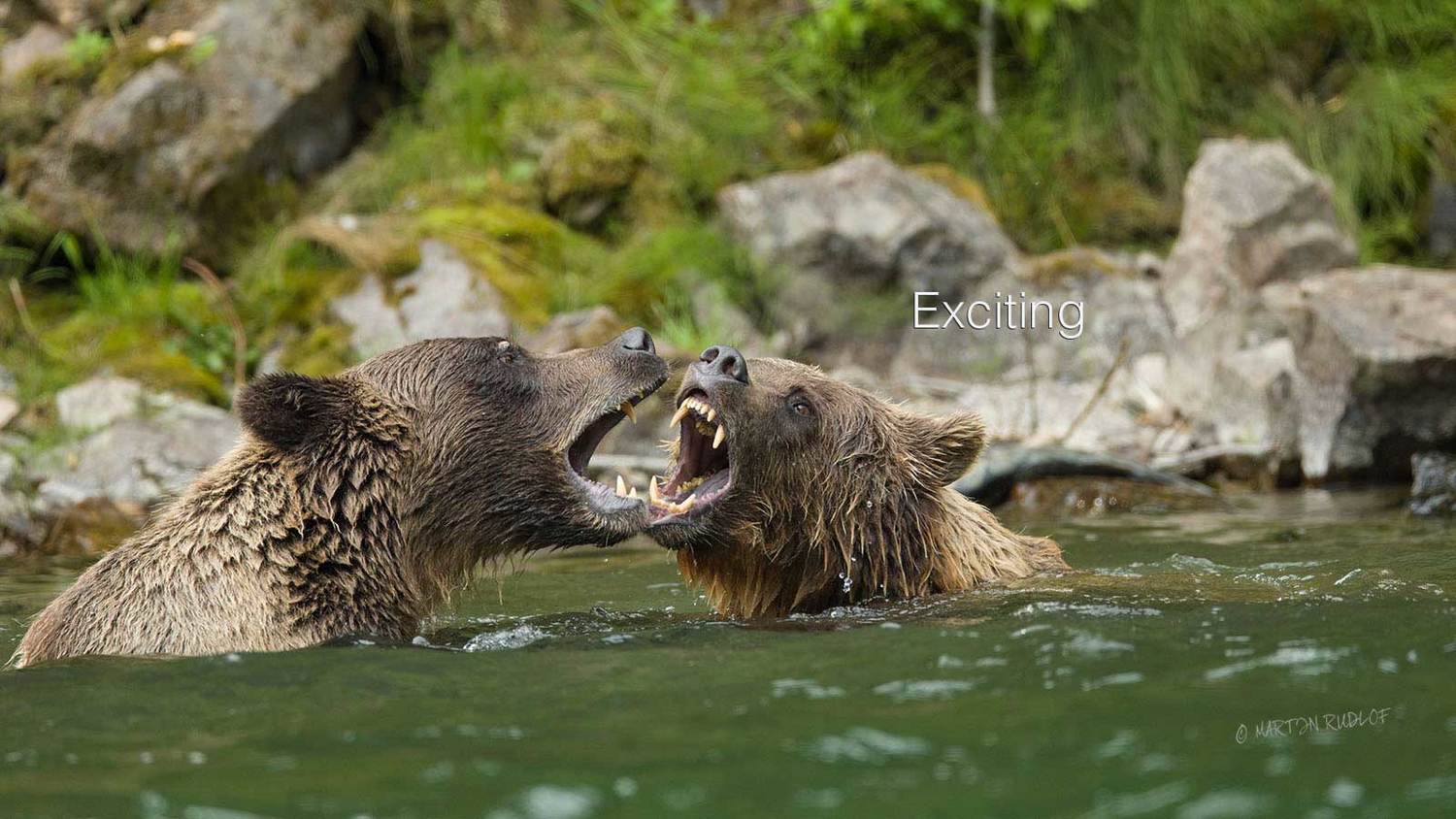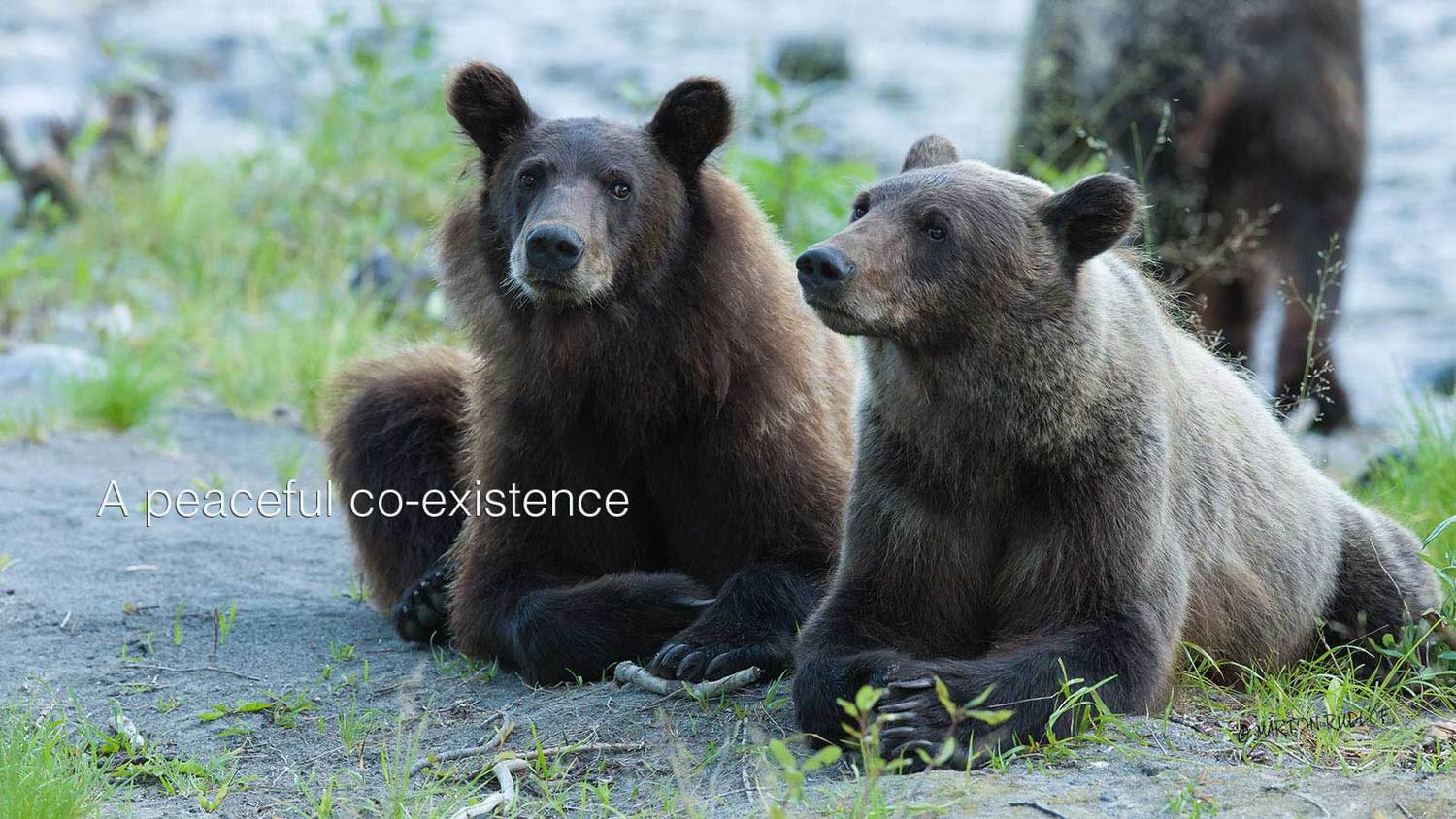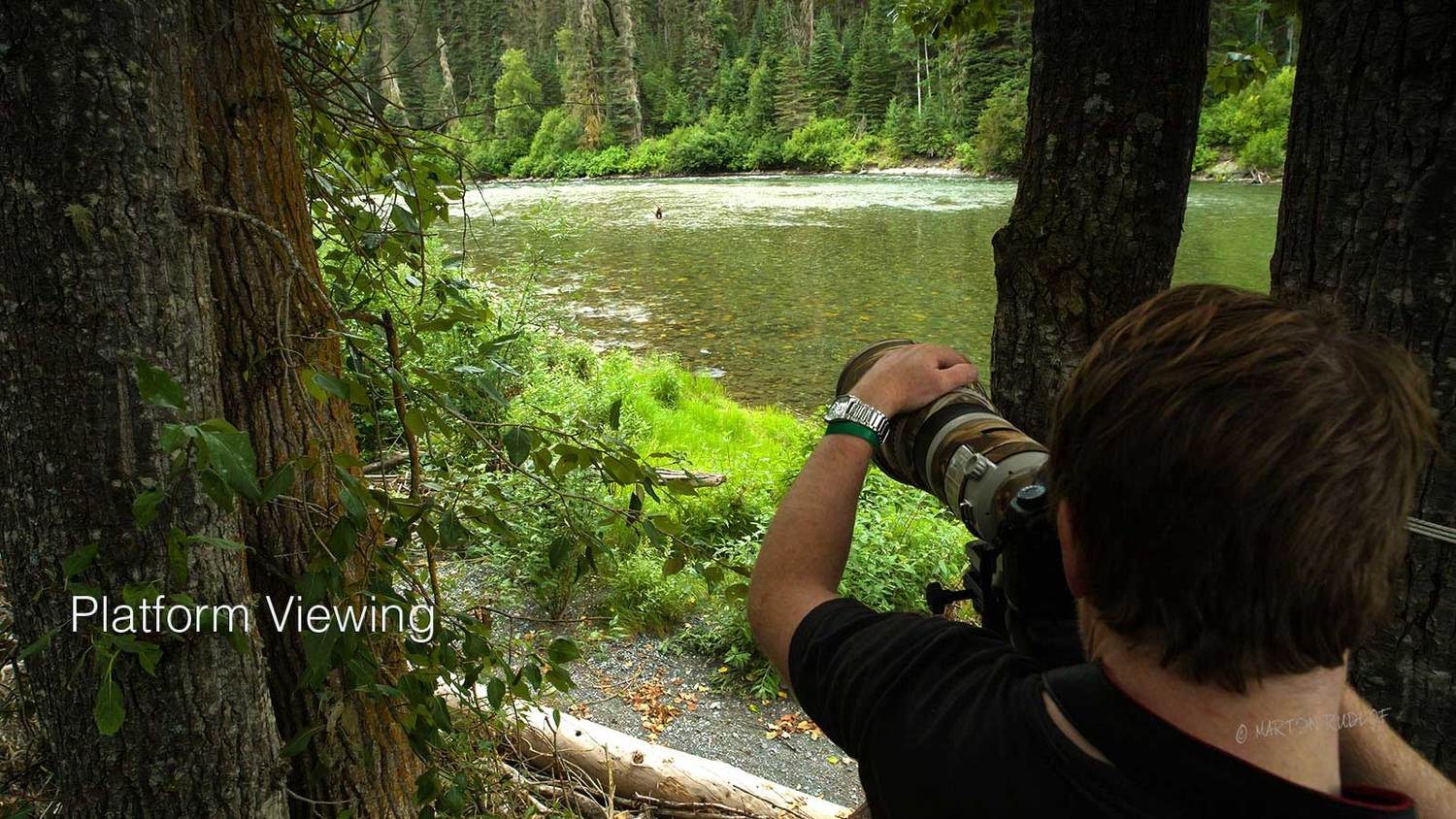 This ultimate 7 day and 6 night nature adventure is perfect for any wildlife and nature enthusiast! Our destination, a remote bear camp operating since 1976 and only accessible by helicopter deep inside the BC wilderness.
A total of eight of us have been granted exclusive use of this camp where you will photograph amazing bear activity that includes fishing on the spawning salmon, bears swimming in the pools and playing along the banks.
We will all meet at our hotel in Whitehorse on August 17, 2018 and enjoy a welcome dinner together in downtown Whitehorse. We can get to know each other and discuss what you can expect during our time with the Grizzly Bear. We then overnight in Whitehorse and leave at 7am for a 2 hour drive to the helicopter pad.
Our Grizzly Bear adventure begins as we board the helicopter for an exhilarating and scenic trip to our home base for the next few days. On our way you will pass over some of northern British Columbia's most beautiful wilderness locations. Then, when we arrive at our base camp, we will have the opportunity to experience a closeness and intimacy with the inland grizzly bears seldom experienced, and normally only see on the Nature Channel.
When you arrive by a 45 minute helicopter ride at the camp, you know you are in an area virtually untouched by man. Giant spruce and cotton wood trees tower over the clear rushing water of the river. The camp is built riverside and offers comfortable heated cabins of double occupancy, and a main lodge with kitchen and dining room facilities where our chef provides excellent meals 3 times a day, and by night, an area to sit as a group and regale in the days exciting photo opportunities.
During our days you will be photographing the Grizzly bears that are drawn into the area of the camp to fish and feed on spawning pink as well as Chinook salmon. This fishing ritual of the Grizzly bears has been going on for decades in that specific area and within the last 30 years the bears became very accustomed to the presence of the camp and its inhabitants.
Thus, they will go about all their normal daily activities – including fishing, eating their prey, interacting with each other and much more – in and around camp. This provides exceptional photographic opportunities all around the clock. Guests are literally living in the world of grizzly bears from the time they get up in the morning until their head hits the pillow again at night. Here, virtually all bear age- and sex-classes are present – from large adults through to females with cubs. While yearling and third-spring cubs are more commonly seen, there is always the chance of seeing and photographing small cubs-of-the-year.
There are four ground-based locations to view and photograph the bears. One of these is the platform adjoining the main lodge (ground- level) and the three others are locations along the river where we can view the bears fishing. Each location offers different scenery and backdrops. So most of the Grizzly bear viewing and photography is done "face to face" on the ground with a guide. However, guests also have the option of being put out at one of the two platforms where they can view and photograph bears and other wildlife in a non-guided situation.
Due to the closeness of our viewing sites and the excellent viewing opportunities from the deck of the lodge, the physical fitness level required for your wildlife adventure is basic. We even have had wheelchairs up at the lodge in the past.
As an added benefit, You will also learn about bear behavior from our expert guides and owner of the camp, Phil. A seasoned bear expert that has an intimate relationship with the bears that have been calling this location home for generations. Phil will be on hand the whole trip to answer all your questions regarding the species, the location and the salmon spawn that is occurring.
Meals: Breakfast/Lunch/Dinner are cooked fresh and served daily by Executive Chefs. We can even accommodate special dietary requirements with sufficient notice.
Flight Destination: Whitehorse, Yukon, Canada. Flights are offered daily from Vancouver and Edmonton by WestJet, Air Canada and Air North.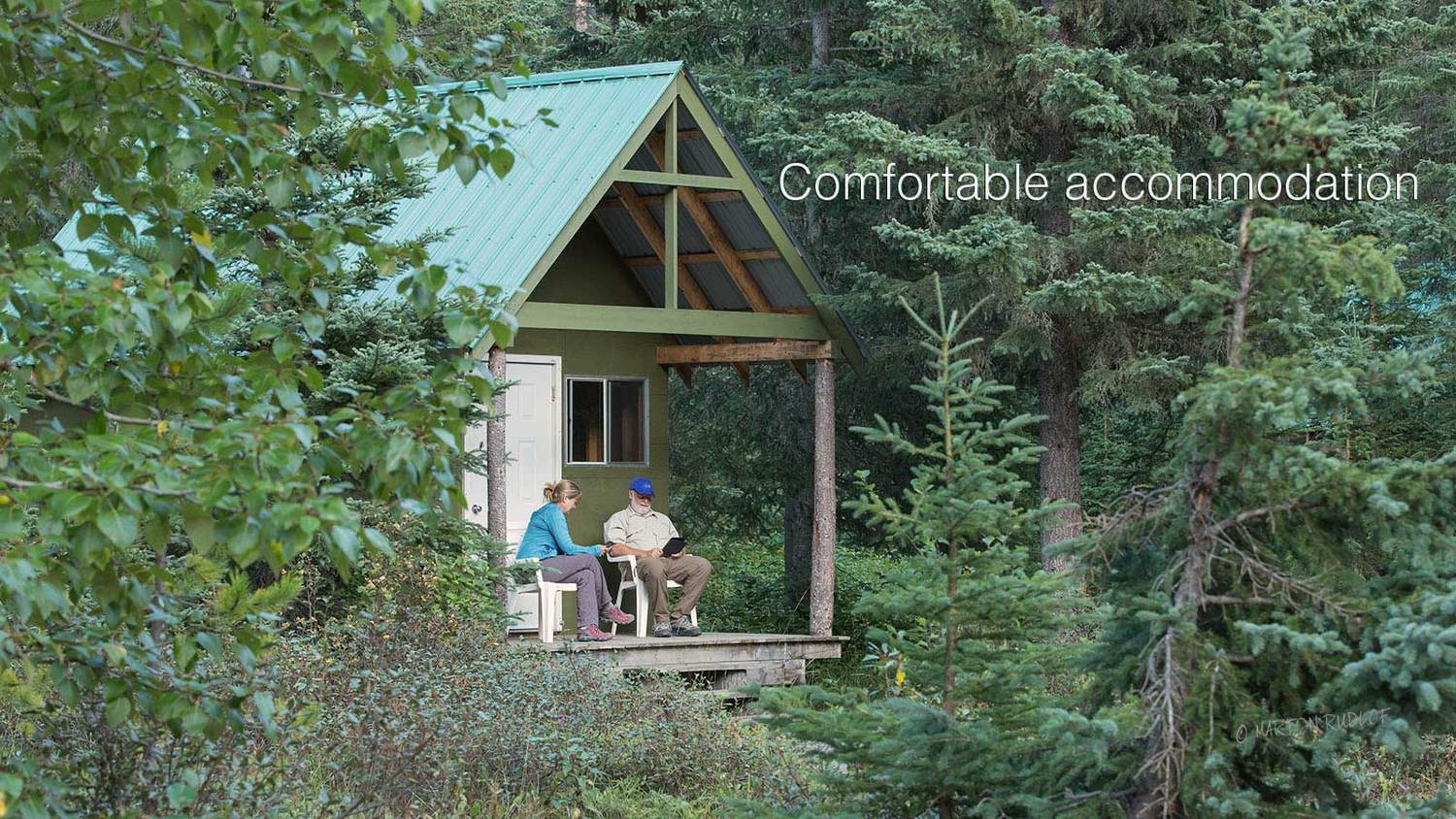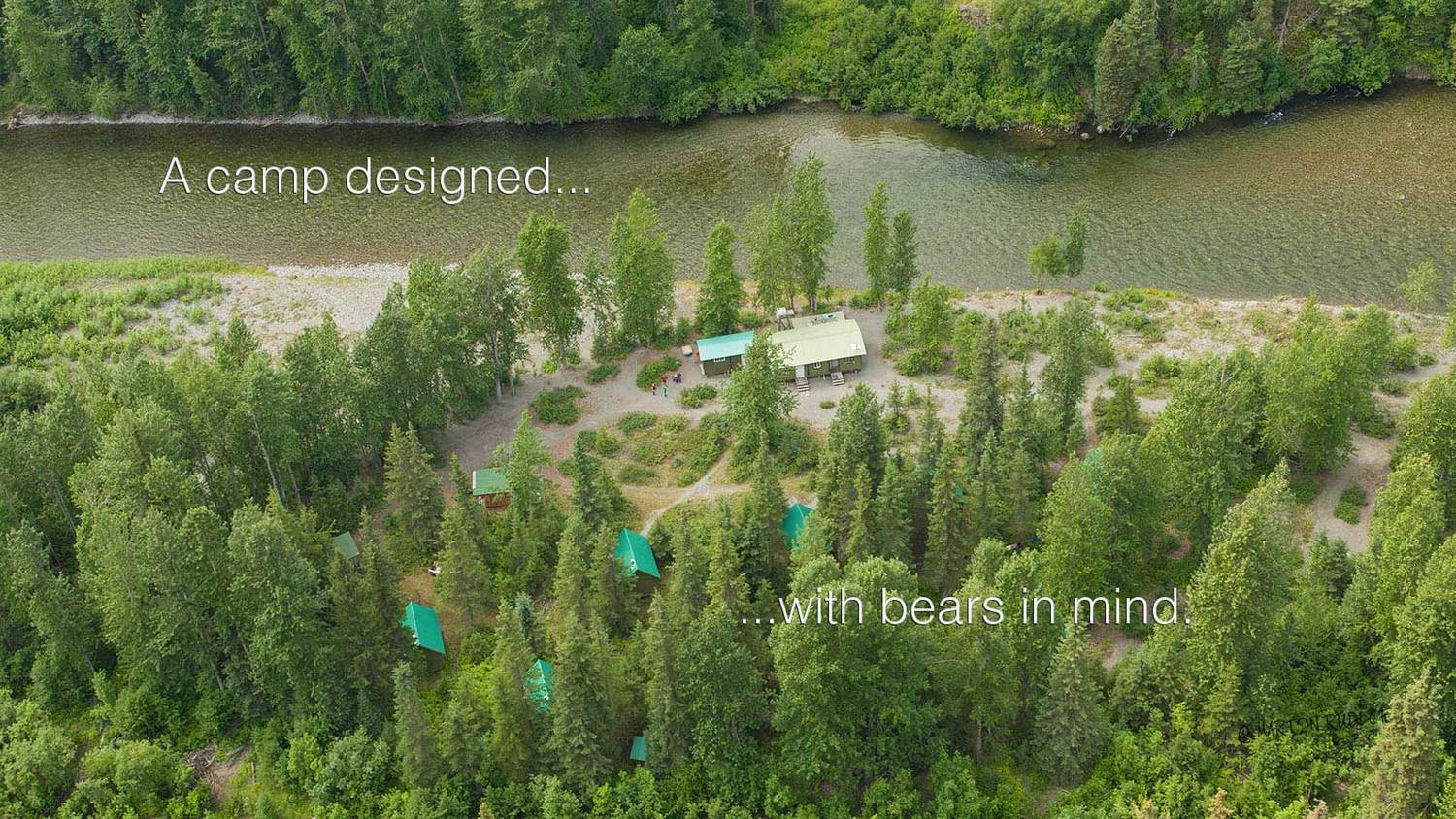 Group size: Max 7 participants and one workshop leader
Workshop Leaders: Kevin Allen Pepper
Price of Workshop: $6995 CAD... the current conversion rate to USD is $5500USD. Please check at time of booking.
Deposit: Lodge Policy is a deposit of $2000CAD is due upon registration
Book your flight to arrive in Whitehorse not later than 5:00pm on August 17, 2018
August 17, 2018 we will have a welcome dinner in Whitehorse, overnight in Whitehorse (dinner is included)
August 18, 2018 We board our helicopter to depart for the BC Bears wilderness lodge. Overnight at bear camp, 18, 19, 20, 21 of August 2018.
August 22, 2018 Return to Whitehorse from bear camp, overnight in Whitehorse
August 23, 2018 schedule your departures for home as you wish.
Included: Single accommodations in Whitehorse for nights prior and return, Accommodations at the lodge based on double occupancy (No single supplement available), welcome dinner, All meals while at the lodge, Shuttle from Whitehorse to helipad and return, Helicopter ride in and out of camp, guides while at camp, photo instruction and guidance in the field.
Not Included: International airfare to place of tour origin. (Whitehorse), Meals outside of the lodge dates except for first night dinner. Alcoholic beverages or personal gifts or items, additional tips for staff such as guides and camp staff, additional excursions or gifts are not included.
***Please note due to weather your flight may be delayed or changed. Additional accommodations, meals, flight charges etc. due to unforeseen circumstances are not included in the workshop price.
Suggested camera equipment and clothing requirements:
Two camera bodies, if you have one that is OK. Lenses: 300mm to 600mm, wide angle for landscapes or a 100-400 or other short zoom lens, 70-200mm. Tripod. Rain protection for your camera equipment. External hard drive and sufficient memory cards. In regards to clothing: Mornings can be very cool. Dress in layers with fleece undergarments. Fleece layers to fall jacket shell. Light gloves and rain gear are a good idea. Good waterproof hiking boots or shoes. Rain pants.
Note: The weight restrictions are as follows: 70lbs. per person. That would be equal to one suitcase of clothes and personal items and one photo gear bag. There is a central shower with hot water and laundry facilities are also available. No flush toilets, outhouses are used. There are a few black flies and mosquitoes so a bug repellent might be a good idea.
Immediately after this workshop we are headed back to the Yukon for our annual fall colours and aurora workshop. If you would like to combine these two workshops together, please read about that trip here. http://northof49photography.com/2018-endless-landscapes-and-northern-lights-in-the-yukon We can create a bundled price for you if you would like to do both trips.
Contact Kevin to register, or if you have more questions. Kevin can be reached here.