2017 Yukon Territory Adventure
After a very successful workshop in December of 2016, we are announcing that we are returning once again to the Yukon in December of 2017.
You will spend the first few days learning the basics of mushing and each day the trails will advance slightly in difficulty. Relax in the evenings with a shower, a sauna, or in our cozy lodge by the wood stove.
Between mushing we will photograph the gorgeous winter landscapes and keep our eye on the sky at night for the northern lights.
The second half of the workshop we will be mobile, travelling farther into the surrounding mountain ranges by snowmobile in order to offer you more pristine landscapes of the Yukon.
We do everything we can to ensure that this is your adventure of a lifetime, and that you go home with many happy memories of your visit in the remote outback of the Yukon.
Dates: December 1, 2017 to December 8, 2017
Instructor: Kevin Pepper
Company I am working for on this trip: Muench Workshops
Price: $6495USD
Deposits: Your deposit of $2,500 USD will hold your space. Balance of $3,995 USD is due not later than September 1, 2017. All of our standard terms and conditions apply. Need special payment arrangements for your deposit? No problem, just ask us.
Lots of great memories of a beautiful place, wonderful new friends made, and cards full of images. Plenty of variety: grand landscapes, auroras, and of course the dogs and horses! Shooting the pro mushers with their teams was one of the coolest things I've ever shot :). Once again, Marc & Andy (& Kevin!) went above and beyond to make sure everyone had a great experience, and to keep the energy of the group positive in the cold/rustic conditions. You guys have hearts of gold. Thank you so much for all you do.
— Chellie Hyre, CA Ranch Experience '12, Iceland '15, Muench Madness '15, Svalbard '16, Yukon '16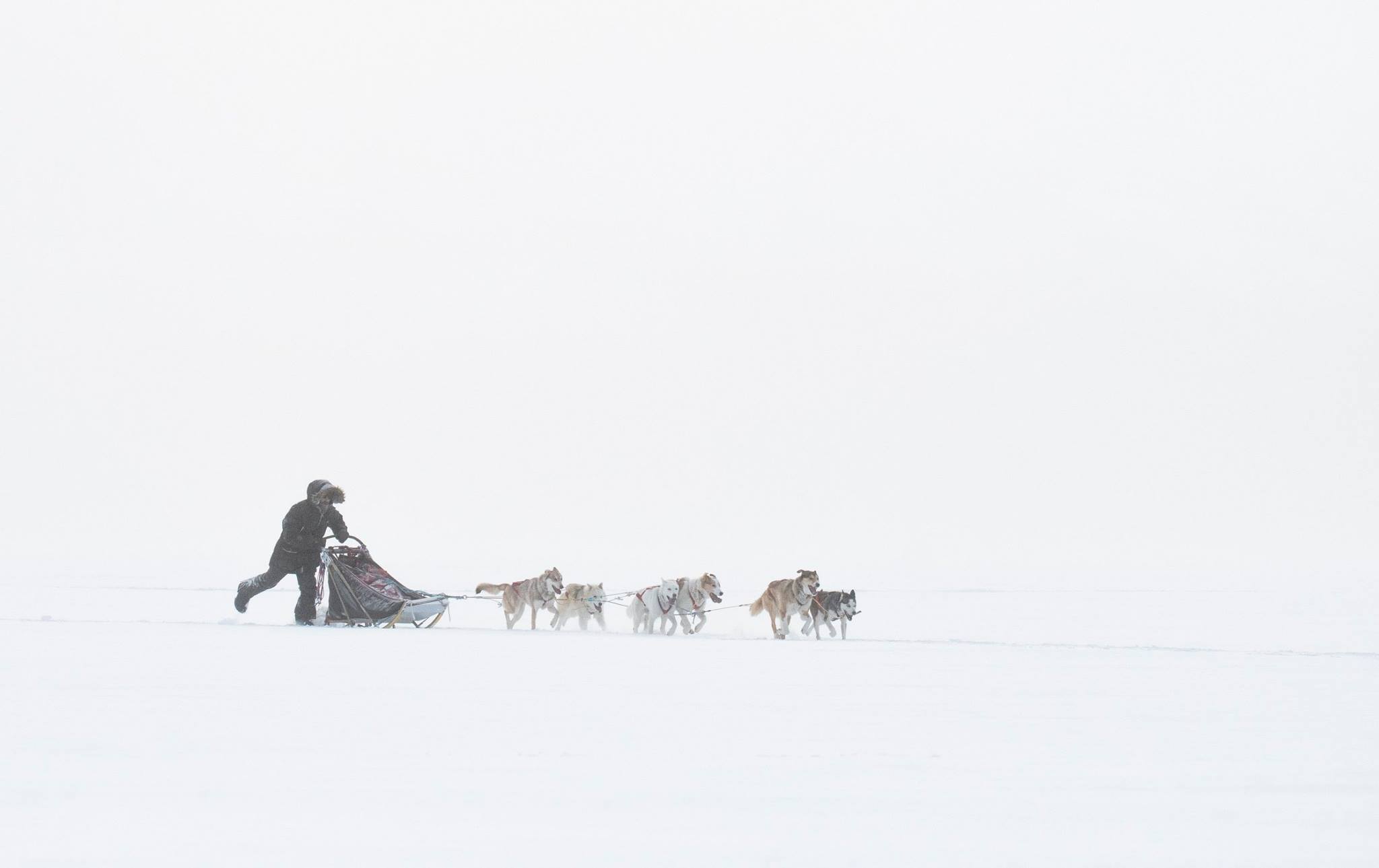 November 30, 2017: Fly to Whitehorse, Yukon Territory (YXY airport code), arriving anytime this day.
December 1, 2017: Visit the Yukon Wildlife Preserve to practice working in the cold. The preserve features 13 species of northern Canadian mammals in their natural environment. There are over 700 acres of unparalleled wildlife viewing and photo opportunities with "inside the fences" shooting for us.

December 2, 2017: Depart from our hotel by 10:00 am and drive to the Sky High Wilderness Ranch, 20km South of Whitehorse where we outfit you with your expedition clothing. Enjoy a hot lunch, get acquainted with your new home, and photograph the horses that freely roam the property, and then be introduced to your 4 legged companions for the week.
Now you learn the basics of: dog care, checking their feet and shoulders, dog massage, sledding and parts of the sled. Harness your team, hook up and go for your very first run! After taking care of the dogs we can enjoy the sauna, have a shower, hot dinner, and cozy up by the fire. If the aurora is forecasted, we will be headed out to photograph nature's paint brush as it colors the snow and frozen lakes green and magenta.
December 3, 2017: We will gather for a pre-dawn breakfast in the comfort of our lodge dining room and discuss our day. You'll have the opportunity to photograph sunrise very close to the lodge and visit your dogs to begin the preparations for our mushing. This is the day that you begin to know each dog's personality and form a bond that only man, woman and dog can understand. Cameras can be carried in a small pouch in the sled, and there will be a few quick stops for fun photo ops with your dogs. Sunset colors begin around 3:00 pm just following your sledding, and then it's off to the sauna. We can relax in our sod roof sauna before retiring for the night… but if the aurora is out, expect to be photographing well into the night!
December 4, 2017: This day takes us towards beautiful Bonneville Lakes, west of the ranch. The trails are narrower here, with some challenging ups and downs. The scenery is breathtaking and the coastal mountains are always in view to the south and west. Part of the trip we are above tree line and easily cover 20–30km. In harmony with the running rhythm of your team you will enjoy nature like you have never experienced it before—no sounds, no humans, and only the sun to guide us. There is a gravity-fed shower and sauna waiting for you in the lodge. Again, we will shoot the night sky if it is clear!
Today you will have the option of doing this trek by dog sled or by snowmobile.
December 5, 2017: This morning after breakfast we will head out onto Fish Lake for a planned photoshoot of professional dog mushers directing their dog teams through a framed mountain landscape. The dog teams will be riding close to our position so that you can photograph them in all angles.
After our morning photoshoot we will head back for a hot lunch, and then begin our next photo trek into more remote untouched wilderness. A surge of new life creeps into your soul as you journey farther into the amazing landscape surrounding the Fish Lake Area. The trail on this day follows the shores of Fish Lake, climbs and heads into the coastal mountain range to the south. We promise you will enjoy the crisp freshness of this day and we won't even have to remind you to take photos! Today we will travel by snowmobile and there is a photo at every turn. Following our afternoon snowmobile shoot and dinner at the lodge, we will retain the snowmobiles for possible use during the night, if the aurora becomes visible. This will give us a chance to photograph it in various locations.
December 6, 2017: At dawn enjoy a hearty breakfast, then, weather permitting we will make a run to the top of the mountain above the tree line to Ptarmigan Flats. Keep your eyes open for this beautiful white bird, while riding on miles of windblown hilltops. Today again we travel by snowmobile so that we have the flexibility to travel at night to hunt for the auroras!
December 7, 2017: Say good morning to the sun as it starts to paint the skies, then return to the lodge for a hot cup of coffee and a hearty breakfast. On this last day breathe deeply the fresh clean air and take in the rugged landscape one last time as you drive on the trails of Sky High Wilderness Ranch. As you push the white powder aside with your sled one last time, it's time to soak the beautiful scenery of the remote landscapes one last time.
Return to Sky High Wilderness Ranch for a hot lunch. Then head over to say goodbye to your new friends that pulled you early in the week and take some more photos of the 155 huskies and other dogs that pull the sleds. Now we pack up and enjoy the drive winding down Fish Lake Road back to Whitehorse for our last night. We will have a final dinner in town and celebrate an amazing photographic adventure.
December 8, 2017: Flights home anytime, from Whitehorse airport (YXY). There is a shuttle from our hotel to the airport, flights depart in the mornings and afternoon from Whitehorse to either Vancouver or Edmonton.
Unforeseeable circumstances such as weather conditions, wind chill factor, extreme temperatures (-30°F or lower), condition of the group, or illness of the dogs may force us to change this itinerary. The safety of our guests takes precedence and our decisions are final.
What's Not Included?
Air transportation to and from Whitehorse, Yukon Territory. Alcoholic beverages. Items of a personal nature. Guide gratuities. Travel medical, medical evacuation and trip cancellation insurance. Anything not listed as included.
Payment Terms
Your deposit of $2,500 USD will hold your space. Balance of $3,995 USD is due not later than September 1, 2017. All of our standard terms and conditions apply. Need special payment arrangements for your deposit? No problem, just ask us.